Equipment
Advanced technology is at your fingertips with vending innovation to ensure durability and reliability. State-of-the-art machines are equipped with dollar bill validators, a "SureVend" feature which guarantees product or a money refund, and have credit card convenience. Our wide selection of equipment includes:
Coke Vending Machines
Pepsi Vending Machines
Candy & Snack Vending Machines
Hot Beverage Machines w/8-1/4 oz or 12 oz fresh coffee brews and hot chocolate
Office Coffee Systems / Water Coolers
Cold Food Vending Machines w/fresh food, milk, fresh prepared or packaged foods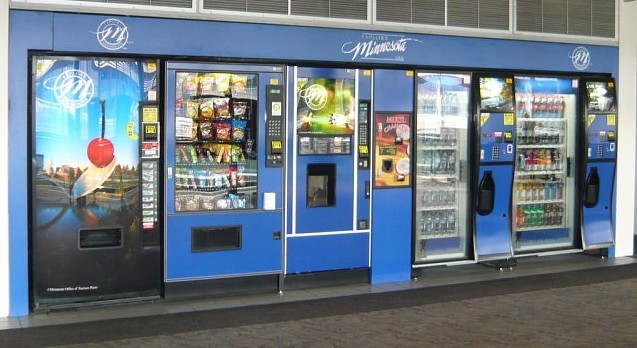 Contact dale@theisenvending.com for more information.