About Us
---
Founded in 1960
Theisen Vending Company was founded in 1960 by Thomas N. Theisen who placed his first penny gumball machine in the student union of his college. As his growing list of customers requested more equipment, he progressively expanded throughout the years from a bulk vending operation and distribution company to operating full-line vending, office coffee systems, digital jukeboxes, amusement games including self-redemption, pool tables and electronic dart boards as well as leagues, and kiddie rides which also include manufacturing and distribution.
As a distributor and operator of bulk vending machines, we offer sturdy, reliable bulk vending equipment and popular, trendy merchandise to all customers within the United States.
Vending and game entertainment, including pool and dart leagues, are available in Minnesota from the Twin Cities to the Canadian border. Our capable staff meets with customers to analyze their needs and provides the best equipment to generate customer satisfaction.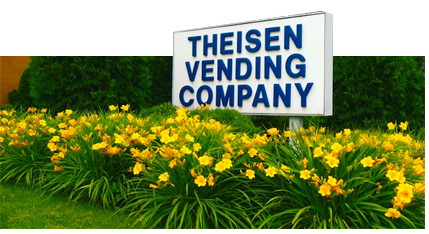 Our kiddie ride leasing program is available to enclosed and outdoor shopping centers across the United States and Puerto Rico. We are also a distributor (sales) of kiddie rides for North America representing Falgas and Jolly Roger as well as a manufacturer of our own line of kiddie rides.
Our strength lies within the relationships that are built with our customers. To earn their confidence we endeavor to provide state-of-the-art equipment, a comprehensive selection of best-selling and brand name products, and unparalleled customer service.